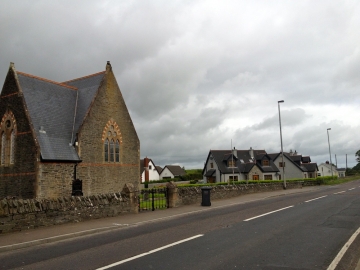 South of Londonderry and north of Strabane the three villages of Bready, Dunnamannagh and New Buildings make a triangle sitting in a curve of the Rive Foyle. Together with smaller settlements, these communities make up The Villages Together,  a pivot for community development established in 1998 and based in Bready village.
We provide information, support, advice, training and capacity building to community groups and organisations across this rural area with a scattered population where poverty is often hidden. 
Research and findings
Our Communities in Action focus group is made up of young people from the three villages. Young people experience difficulty in finding work, even when they're qualified, for example as a hairdresser.
Social isolation is a big issue for young people. 16 and 17 year-olds in these areas find lack of transport a particular problem, as the first focus group discussion highlighted. Young people report that they can't socialise with their friends easily and feel poorly served compared with young people living in a town or city.
It all depends on buses and you can't go to the cinema because the bus doesn't work with that time and you can't go bowling and stuff like that.
Because there's nothing to do you just sit in the house and chill.
Impact
This is early days for us and the Communities in Action (CiA) project. One of the challenges we have faced is the ability to meet regularly when we are working across such a wide rural area, with a lack of cohesive community identity. Through the CiA Programme The Villages Together is encouraging local volunteers to undertake training to increase the volunteering skills base in the area and to stimulate further community activity.
For more information please contact the CFNI Communities in Action project officer Geraldine Wilkins.