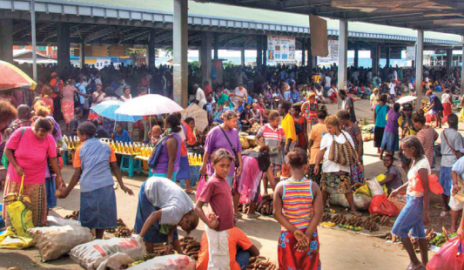 In 2016, the Solomon Islands included a module on multi-dimensional deprivation in their Demographic and Health survey. The aim was to ascertain what the population considered to be the necessities of life for all people of the Solomon Islands. Items considered essential by a majority of respondents were defined as 'socially perceived necessities'.  The survey found that there is widespread consensus in the population about the importance of these items to the lives of people in the Solomon Islands today.
Respondents were further asked if they lacked these items and if so whether this was because they couldn't afford them.
Respondents who reported lacking these necessities because they could not afford them were considered deprived. The percentages lacking these essential items because they cannot afford them can be seen in the table below.
Source: Solomon Islands Demographic and Health Survey, 2016
In this analysis, deprivation scores were summed to form a scale, with separate scales developed using items for children and adults. This approach makes it possible to operationalise a measure of multidimensional poverty for children and adults of all ages, according to national definitions, as required by the Sustainable Development Goals (SDGs), namely Target 1.2.2.